There is no doubt that McDonald's has its reputation when it comes to successful fast-food chains. However, before there was McDonald's, there was White Castle, which was the first-ever and now the oldest hamburger chain in America. It came up with the idea of numerous food chains across the country that many other food brands would use in years to come.
The History of White Castle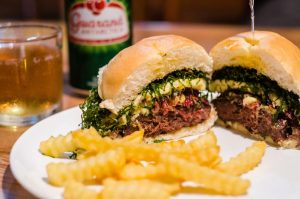 The joint was famous for its signature hamburgers. Walt A. Anderson and Edgar Waldo Billy Ingram were the super brains behind the opening of the White Castle in 1921. The first restaurant was in Kansas, which was created to change people's perception of fast food hygiene, especially in meatpacking.
Growth of White Castle
After the success of the first store, the chain developed drastically in the Midwest with porcelain elements being their interior signature. Ingram and Anderson incorporated the chain in 1924 under the name, White Castle System of Eating Houses Corporation. Anderson invented the first-ever hamburger bun that was sold in all the chain's restaurants assuring the same quality. This became the method adopted by the fast-food industry ever since.
Anderson later sold his shares to Ingram in 1933, who then moved the chain's headquarters to Columbus, Ohio.